John 4:23‐24New Living Translation (NLT)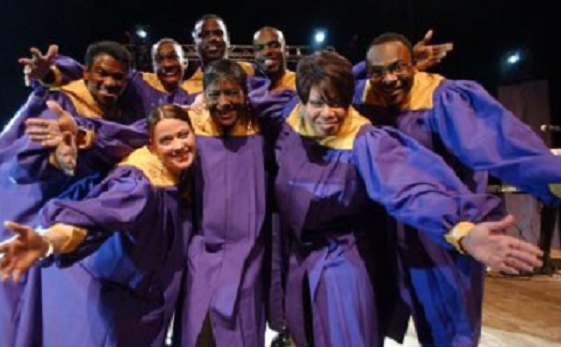 23 But the time is coming—indeed it's here now—when true worshipers will worship the Father in spirit and in truth. The Father is looking for those who will worship him that way.24 For God is Spirit, so those who worship him must worship in spirit and in truth."
How often is 'worship' mistaken for singing slow, melodious songs to the Lord? How often is 'praise' equated with a lively chorus and racing beats? I know I have found myself in that pattern of thinking many times before. But looking a little closer at the scripture above, although music and song are featured in worship, I see little evidence of worship just being limited to that alone.
Firstly, what does worship mean? I found that this excerpt from an CompellingTruth.org article that really spelled out the true essence of worship:
"One way to look at worship is to think of it as "worth‐ship." When we worship something, we declare that it is worthy  (Psalm  145:3) . The Greek word used for "worship" implies an attitude of reverence. It also includes such physical gestures as kissing the hand or kneeling  (Psalm  95:6) . We worship something when we act as if it has value. By nature, human beings are worshippers. Sometimes our worship is focused on that which is actually worthy of reverence (like God). Other times it is misdirected (for instance, we worship our work or our bank accounts or fashion or a political icon)."                              

So, as true worshipers, how can we express our worship in spirit and in truth?
Through individual and corporate singing of scripturally‐sound songs. Songs based in Scripture can often bring you to a place of meditation on God's Word and the truth of Who He is!
Teaching: Teaching others the truth of the Word enables you to dig deeper into the depths of God, thereby bringing you into another level of worship.
Giving: This is often overlooked but our giving is a form of worship. You are declaring that you love God more than money (Matt 6:24). You are revealing your level of faith in God through your willingness to give a portion of your income to the One who gives you power to make wealth! (Deut 8:18)
Prayer: Communicating with God on a regular basis is vital for a lifestyle of worship. If Christ Himself never neglected that time in fellowship and worship with God the Father, how much more do we need to pray!
Gratitude: 1 Thess 5:18 is a clear illustration of the importance of gratitude as part of our lifestyle of worship! The Lord regularly expressed His disapproval of those He found to be ungrateful ‐ they were cast from His presence!
Pure thoughts/Meditation: What you focus on, you gravitate towards! Paul instructs us in Phil 4:8‐9 what to think, meditate and focus on. In doing this we find peace with God.
So beloved, let us enjoy the full experience of worship and reap the untold benefits that it can bring. Bear these things in mind the next time we come together to praise and worship our God. It's not just a Sunday thing, but a lifestyle that will draw us ever closer to the one True & Living God of All! Amen
Charline Tokan (NICC Praise Team Director)