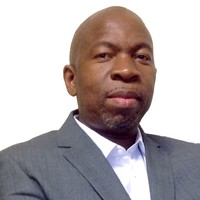 My name is Boomy Tokan and my purpose in life is to help you Discover, Develop and Deploy your gifts, talents and abilities for the benefit of all mankind, job satisfaction, financial independence and to achieve your GOD given purpose.
This desire permeates every aspect of our ministry. Our Sunday teaching and other services emphasise empowering the whole man. We focus on the development of all areas of a person's life from the spiritual, to business, career, and family.
I believe our vision which focuses on raising mature believers and positioning them to have influence and impact in other people's lives inspires you to enjoy a fully satisfied life. The reality is that the best way to achieve this is by working/contributing to the society via your core gifts, talents and abilities.
It is my joy to see you discover and exploit all that GOD has placed within you to the same degree that many in our Church are currently experiencing.
GOD Bless you
Pastor Boomy Tokan