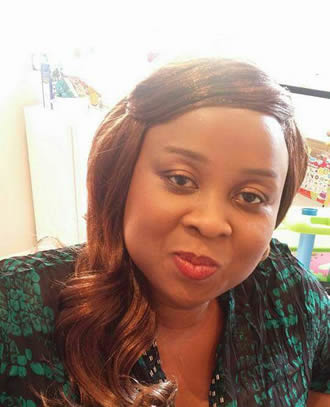 A few months ago, just out of the blue, my Pastor informed the church leaders that each person should invest £10 in an enterprise or business we desire, but the investment must double in 4 weeks!
When I heard this I was like "This man is at it again! Why can't this man just leave things the way they are? I already have stuff I am dealing with. I have no time - I am already stretched at work! Who needs this?" Then the thing i dreaded actually happened - I received a phone call from my Pastor asking me what I had decided do as well as requesting a progress report!
After trying to avoid his calls for a few days, I finally decided to face him and confess that I didn't have any ideas! But deep inside, somehow the business challenge resonated with me. So, I began yielding to that inner acceptance by considering what I could do. I had always liked cooking but never extended it beyond my immediate family. The task was looking insurmountable as I didn't know what I could cook for £10 or even how to make it work!
One morning, an idea came to me out of nowhere - I had a thought about making pies. Even though I had never done it before, the idea seemed feasible enough to meet the challenge of doubling a £10 investment in 4 weeks. So I started working on it. I bought some mince meat, veg, flour, butter etc and commenced the preparation work. I duly informed Pastor that I will have something ready for the challenge. I began feeling a sense of accomplishment and somehow realised how good this could turn out. After all, God said 'he will bless the works of our hands', and making pies is literally by hand! Lol!
Within a few days of receiving the idea, I created some pies and sold them all. I made almost 2.5 times my investment. I had exceeded the challenge! I was shocked and began praising God! Better still, people started ordering more pies and I found myself making pies and selling them in church for the next few Sundays. Some kind of income began to take shape, people began telling their friends and within a few weeks, I was making pies for birthdays, parties and just for individuals who wanted it.
It did not stop there. Individuals started asking me if I can make other foods like jollof rice and stew. I definitely could do these things because I always loved cooking. To cut a long story (in the making) short, today I make pies, cook coolers of rice and stew as well as pots of food for families. What started out as a challenge has become an income producing venture.
I gave a testimony in church one Sunday because through the pies, I am able to buy clothes, feed, bless people and give to God. That was when it hit me! God knowing my future needs told Pastor to set up the £10 Business Challenge! How could anyone have known I would be in a situation that the works of my hands will provide my financial deliverance - months before it happened? Well, God knows all things and I am blessed to be his child!
In some ways, I truly feel this pie story is not finished but I want to thank God for his foresight and I want to thank Pastor for pushing me into my destiny. Who knows? Maybe the pies will buy my first house! I will keep you informed.
I want to admonish you to step out and stretch yourself this year and find somebody like my Pastor who is continually stretching us. Though it is uncomfortable, it produces life changing results.
God bless you.
Ma Vickie (Sis Victoria)
Call 07554 445 080 to order your meat pies!!